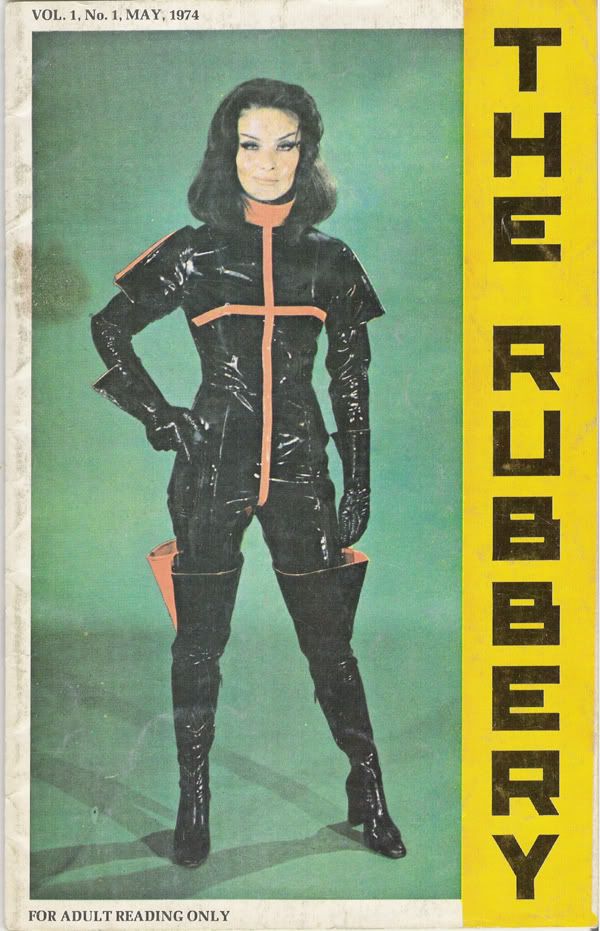 Rubber History Month
continues into May. Today's post brings you a little latex gem called
The Rubbery
published in May 1974 by "RUBBERWEAR" PUBLICATIONS from Australia. Thanks to my pal Mike in Australia for sending me this mag--and many more.
Two pages are included on one image. Each image averages 1200 pixels wide. Pictures of rubber-ed up females throughout, duh. I didn't read the short story--I'm allergic to erotica or whatever you want to call that crap--but the articles are great and well worth the three minutes it will take to peruse them.
18+ Adult Warning: the following links contain nipples [not Janet Jackson's, oops] and mildly naughty rubber stuff. No coitus. No hardcore action. But as the cover clearly says, FOR ADULT READING ONLY.